LSD Productions Private Limited
full-service Social Media Marketing Agency
LSD Productions is a full-service social media marketing agency that is passionate about the web and helping businesses reach their goals. Our team of experienced and dedicated professionals work closely with each client to develop a custom social media marketing plan that fits their company's specific needs and goals. We offer a wide range of services including search engine optimization, social media marketing, content creation, and web design, all designed to help our clients succeed online.
Established in 2008 by Akhil Dev, LSD Productions Pvt Ltd (formerly known as INFOCARE IT SOLUTIONS PVT LTD) is a full-service digital marketing agency based in Kochi, India.
Commitment to Social Responsibility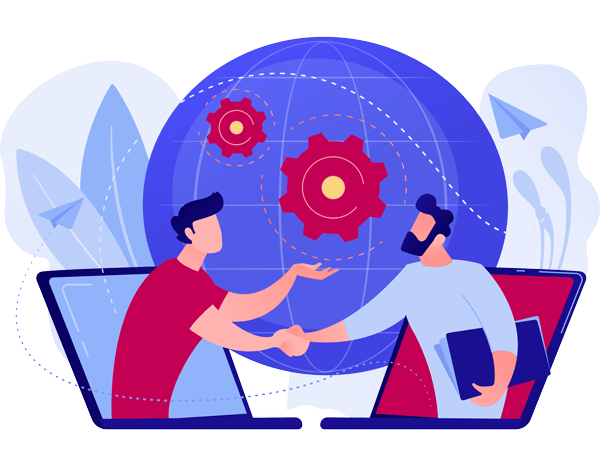 At LSD Productions, we believe that success is about more than just profits. We are dedicated to making a positive impact on our community and the world around us. That's why we are committed to using our resources and expertise to support charitable organizations and social causes that align with our values.
If you're looking for a social media marketing partner that is committed to your success and the success of your community, look no further than LSD Productions. Contact us today to learn more about how we can help you achieve your goals online
We have implemented a Quality Management System that is in line with ISO 9001 standards. We are committed to:
With a focus on results-driven strategies and transparent communication, LSD Productions has become a trusted partner for businesses of all sizes and industries. Our commitment to delivering measurable results and exceptional customer service has earned us a reputation as one of the leading social media marketing agencies in India.
Our mission is to help our clients tell their stories through creative and innovative content. We work closely with our clients to understand their vision and goals, and we use our expertise to bring their ideas to life.
Our team is comprised of skilled professionals with a passion for creativity and a commitment to excellence. We work tirelessly to deliver exceptional results and build long-term relationships with our clients.
At our core, we prioritize integrity above all else. We firmly believe in truth and honesty, which sets us apart in a world where dishonesty is often rewarded. While it may result in short-term setbacks, we are committed to maintaining high standards of integrity for long-term stability and success.
We believe in involving our clients throughout each project, providing consistent feedback and opportunities to learn. Our dedication to empowering clients with the information they need for success extends beyond project completion
Exceeding expectations is part of our DNA. We don't settle for good or even great – we strive for perfection in every project. Our commitment to excellence is driven by the belief that each project is like our own. When you work with us, you become a part of the LSDP family.
We're passionate about integrity, excellence, and creativity, and we're looking for like-minded people to work with. Our rebel spirit drives us to push boundaries in design, innovation, and human potential. We fight hard to deliver the best results and always aim to exceed expectations. As explorers, we seek out new opportunities for personal and professional growth, so we can keep delivering exceptional results. If you share our values, let's work together to achieve your goals.
LSD Productions' efforts have been met with positive acclaim. The team is efficient cooperative, and skilled.
Deeply understood the our industry and target audience, enabling them to develop and execute a highly effective digital strategy.
Our new e-commerce site is now more user-friendly, easier to navigate, and responsive on desktop and mobile.
LSD Productions in social media
Join our social media channels. Learn more about us